Discussion Starter
•
#1
•
So the family unit (My wife and dog) all cut out Sunday on a day of goofing off and riding around on our Goldwing.
My dog Maya after returning from her first 'test flight' just to make sure she would like it, and be calm and not jump out at speed.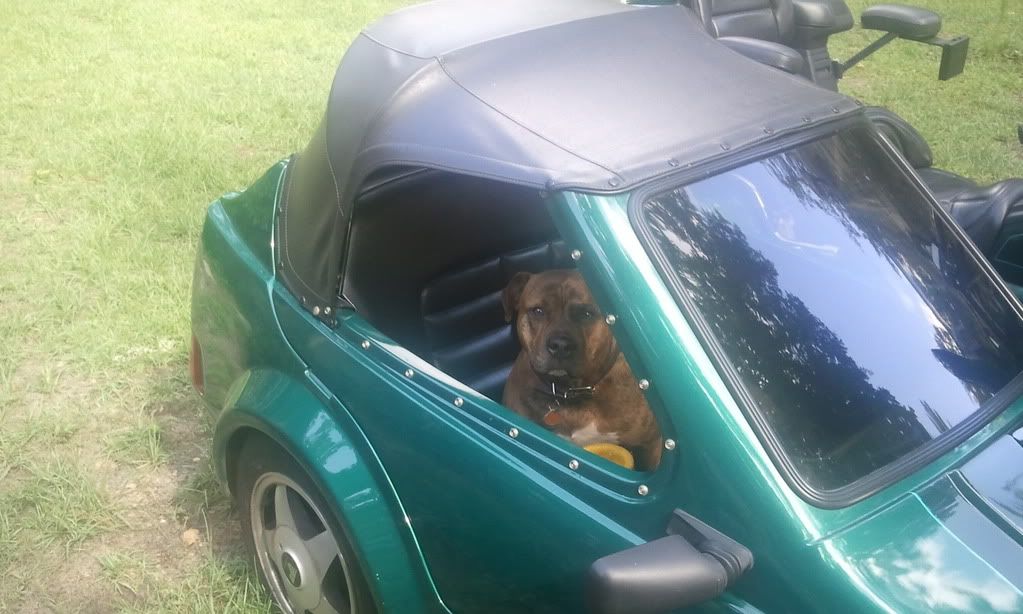 I did also learn rather quickly, windows out on the side car = no go....THe top acts like a sail pulling the bike down so bad I could hardly get over 55 lol. Not biggie this is a learning process any way! My wife and I put the windows back in since it was kinda cool in the morning and kept riding.
As the day progressively got warmer and after ~ 100 miles we stopped at our favorite bar for some Oysters, Bacon Wrapped Shrimp, burgers, and a couple beers.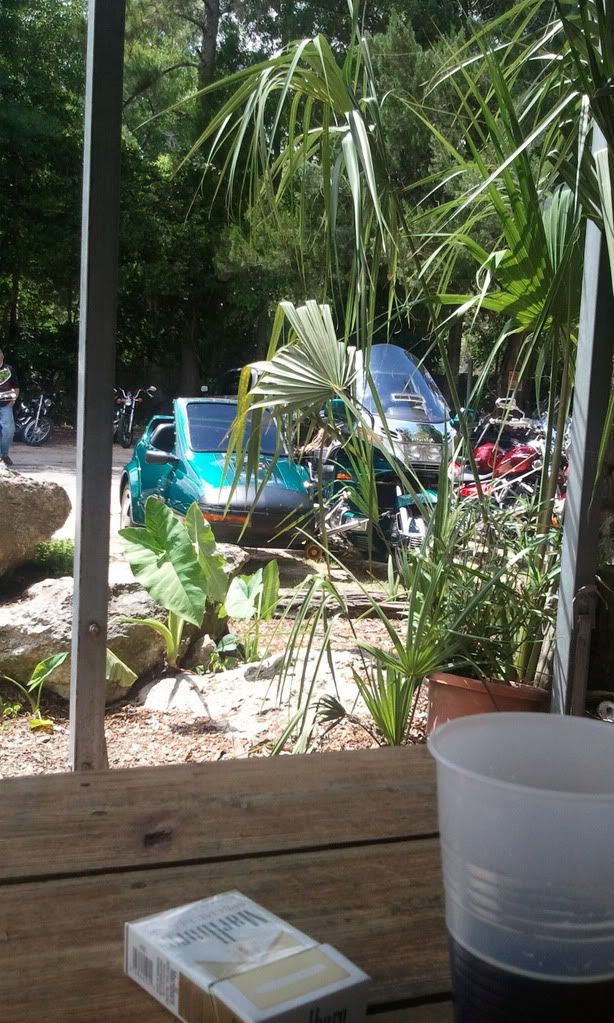 This is the view from our table with the top down. This bike is amazing, it draws quite a crowd every where it goes. About 20 'patched club members' from a club local to the area we were pulled up and surround the bike and loved it. We had a blast. I took the wonderful weather as an excuse to fire off a Cain F (from the 5 pack boxes from a few years back) that my friend bombed me with at the Tampa Humidor back in April.
So the band started playing, it was great! Here is a vid from my phone..
sorry that the audio sucks so bad....
SO we headed out and my wife wanted to drive half way home, so I hopped in the side car with the dog and relaxed the rest of the way home!
Yeah we broke out some old Metallica tapes too for the ride!!! :rofl: