Thought I'd take a moment to introduce myself. I go by Hoss (it's my Cowboy Action Shooting alias) and live in extreme SE Kansas. Some of my hobbies are shooting (some competitive and a bunch recreational), photography and RVing. I had a much smaller motorcycle long ago
(Honda CB 450)
that the wife and I enjoyed riding but went into business and didn't have time any more. Been semi-retired now for awhile and had been wanting to get another bike but already have a $30,000 bass boat/yard decoration and didn't feel like I needed another one but heard about this older Goldwing and decided it may be just what I was looking for. It's a 1987 Goldwing Interstate with 52,000 miles and I got it for $2500.00 which I felt was a pretty good price plus I won't feel bad if I don't end up riding much. Bike appears to be in great shape. Here are a few pictures: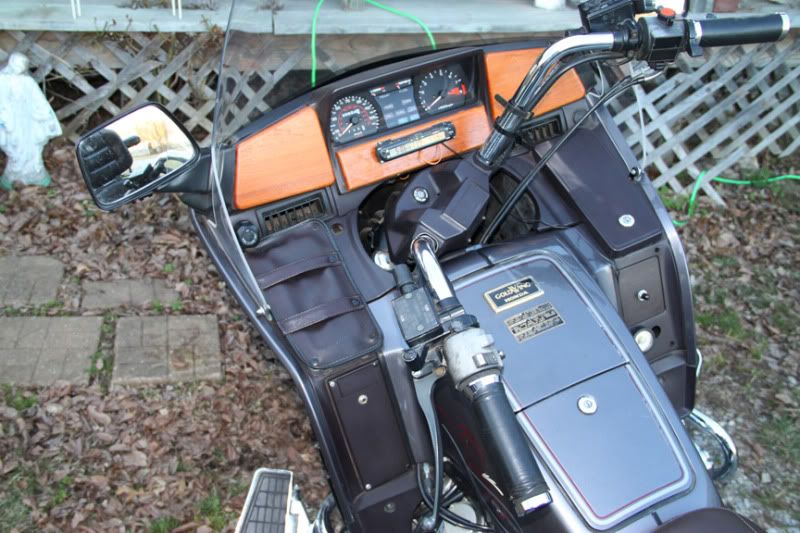 Probably not the smartest thing buying a motorcycle in December, but it was available now so went ahead and did it. Been a long time since I rode (about 32 years) and again, that was a much smaller bike. Glad I only had to ride it about 6 miles from where I bought it to home. Not sure what was making me shake more -- me being rusty or the 24 degree temperature but I managed to get home without killing myself. I have a heel/toe shifter ordered and moved the seat back as far as it will go today which should make things a bit more comfortable as I'm a bit large at 6'6" and we won't discuss my weight other than to say that I come by the nickname Hoss honestly.
Sure hope you all don't mind a newbie asking questions as I'll probably have more than my fair share and am looking forward to you sharing your experience and expertise with me.
Well, that's about all there is. Looking forward to being a member here.
Hoss