Hello,
If I could get some feedback on this I would appreciate it. The resreve was $6800, but I was the highest bidder @ $6100. The seller made me an offer at this price and I'm already commited for the most part. So a little late for opinions really, but do you think it's a fair deal? I figure it's a lot for the money. Also it is going to cost the seller another $120.00 seller fees for the 2nd chance offer. It looks like I will be riding it 1900 miles home from the airport. The highest retail I could find for the bike alone was $5350. But that did not include the low miles, accessories, or trailer of course.
Description:
"This is a 1990, Honda Goldwing 1500 SE motorcycle. It has 40,700 miles on it. It is a beautiful pearl white and tan, with custom painted pinstripes, Corbin seat, ring of fire on the front wheel, air horns, air compressor to adjust height or fill tires, heel toe shifter, cruise control, reverse, am-fm radio with cassette, tall windshield w/air vent, driver /passenger drink holders and all lighting options. Matching trailer and 2 matching helmets w/intercom also comes with this bike.
New speedometer cable, new tires and complete brake job done 200 miles ago. This bike is in excellent condition and is ready to ride.
This bike is 1990 and still makes people take a second look, not believing this bike is 20 years old. Garage stored and when not in the garage a cover is always used to protect it. I was told by the previous owner that the bike has never been laid down. I am the third owner and have had this bike for a little over 3 years."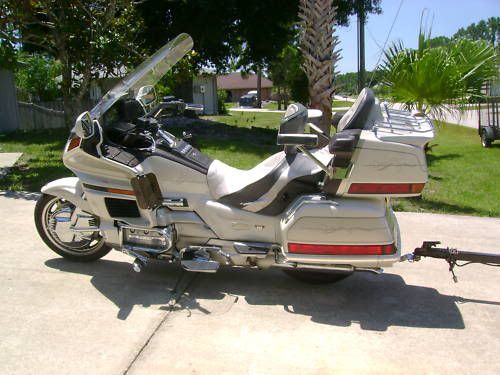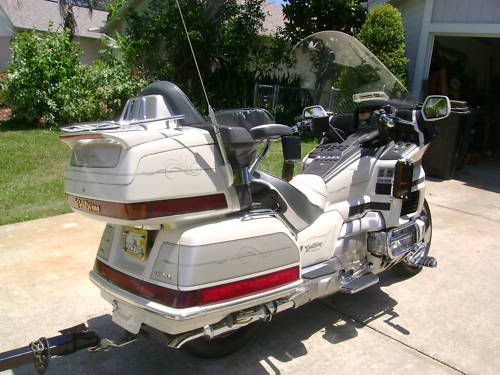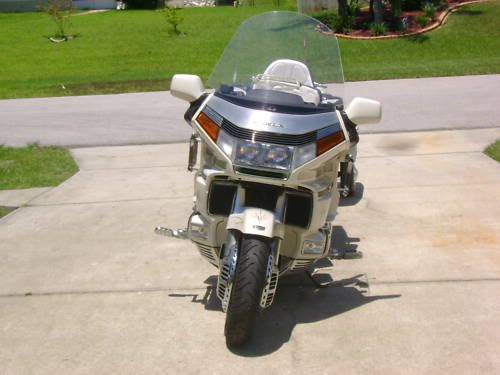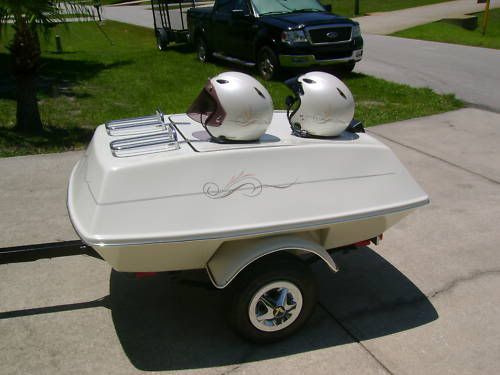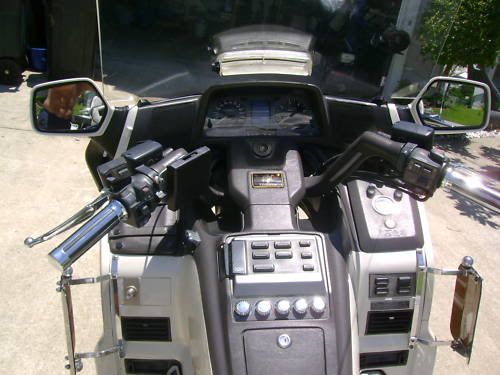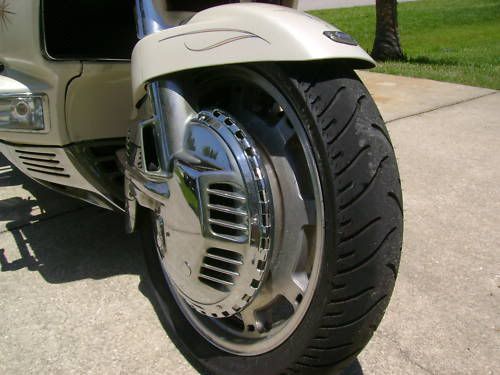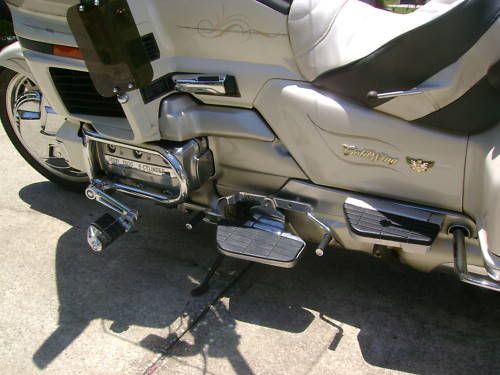 Thanks a lot,
-Stv..