I have been asked about this modification on my motorcycle by many people on the road and in parking lots, so I thought I would do a quick write up with pictures. It is obviously a simple mod but it will answer some questions for many and give some folks ideas to use the
Kuryakyn Hitch Rack. Picture further below.

I started out wanting to bring a small cooler along on solo rides and since I had installed a Markland step hitch, I experimented with bungie cording a metal coke cooler on the hitch.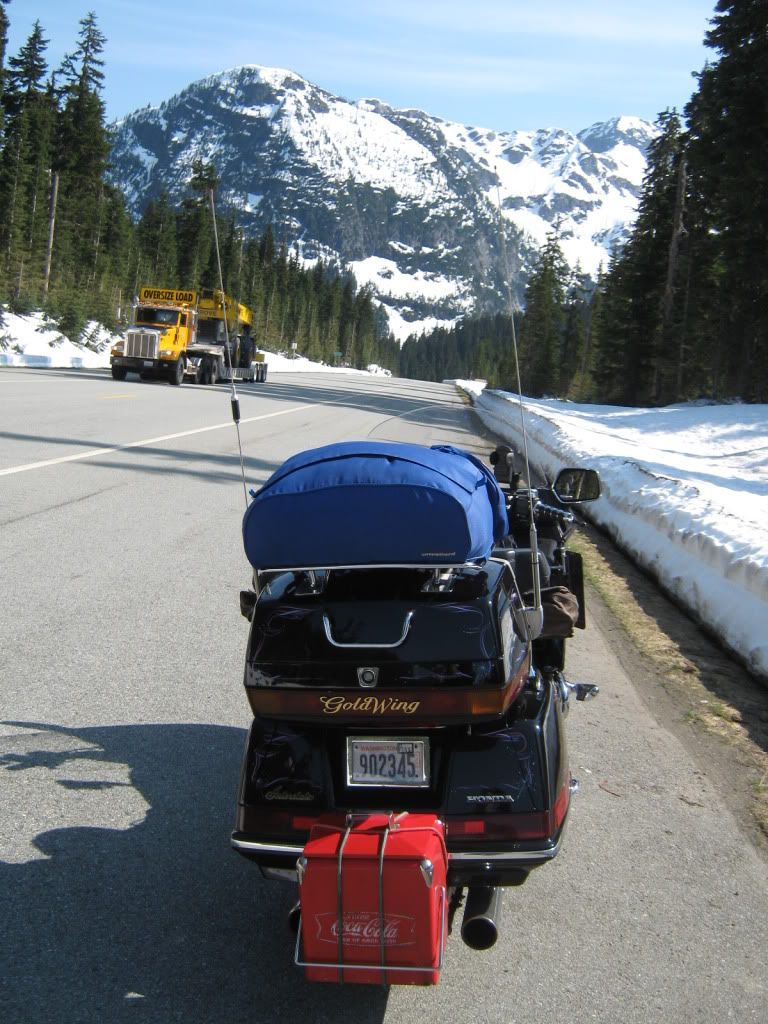 Here is a close up on the hitch:



I have had more people comment on this modification more than anything else I have ever done on any other motorcycle I have every had. Bar none. I have had Harley riders follow me off the highway to ask if they could look at how I did what I did. I was at the Oyster Run in Anacortes, WA with 25,000 bikers and I was 4 blocks away from my bike and I over heard a couple talking about the coke cooler on the back of that Goldwing.
The funny thing is, the cooler was bought at the Walmart online store for less than $75. I have spent more money on bungie cords than that!
Now I use the hitch rack from Wingstuff. I use the rack as it allows me to put a luggage bag on the bike as well as the cooler... and it does double as my cooler rack on my Tag Along Trailer. (I can't use the hitch rack and the trailer at the same time.) When I go camping solo, I use the hitch rack and load that way, when I go two up, I use the trailer.
I use this bag on the rack as well and it rides low enough that it does not block my license plate.