Bridges of Madison County
---
So just for fun we decided Sunday morning, let's go to Winterset IA and check out the bridges of Madison County. So we did just that.
Took the backroads as usual which was OK sort of. Many roads were rough and added 80 miles to the trip. But 6 hours was not too bad and we got there OK and enjoyed the scenery, mostly corn.
Once we got to Winterset (also birthplace of Marian Morris, the Duke) we checked into the Covered Bridge Inn, the owner was very friendly and the motel looked a bit shabby on the outside but was neat and very nice inside. When the owner found out we were on a motorcycle he said "well you will only want to see one bridge as the other 5 are on gravel" I assured him gravel was 2nd nature and we will be heading into the dust bin. So we checked out a stone tower and the first bridge which is in the Winterset city park then went to Hardees for supper only to see police cars and an ambulance outside. We were told they could not take our order as the cook just walked out after an altercation and they called cops and ambulance. I recon fisticuffs were engaged.
So we ate at HyVee which was actually really good so it worked out just fine. Monday morning after coffee we headed out on the gravel roads and proceeded to turn my black goldwing to pure white. Gravel there is limestone so you get the picture. Checked out the remaining 5 bridges. took pictures and did some drone videos. It was a nice warm up ride as next week we take off on a 5000 mile 12 day trip to the west coast and back. Probably not a lot of dusty roads but who knows.
I have to combine all the video and pictures into a movie but here are some highlights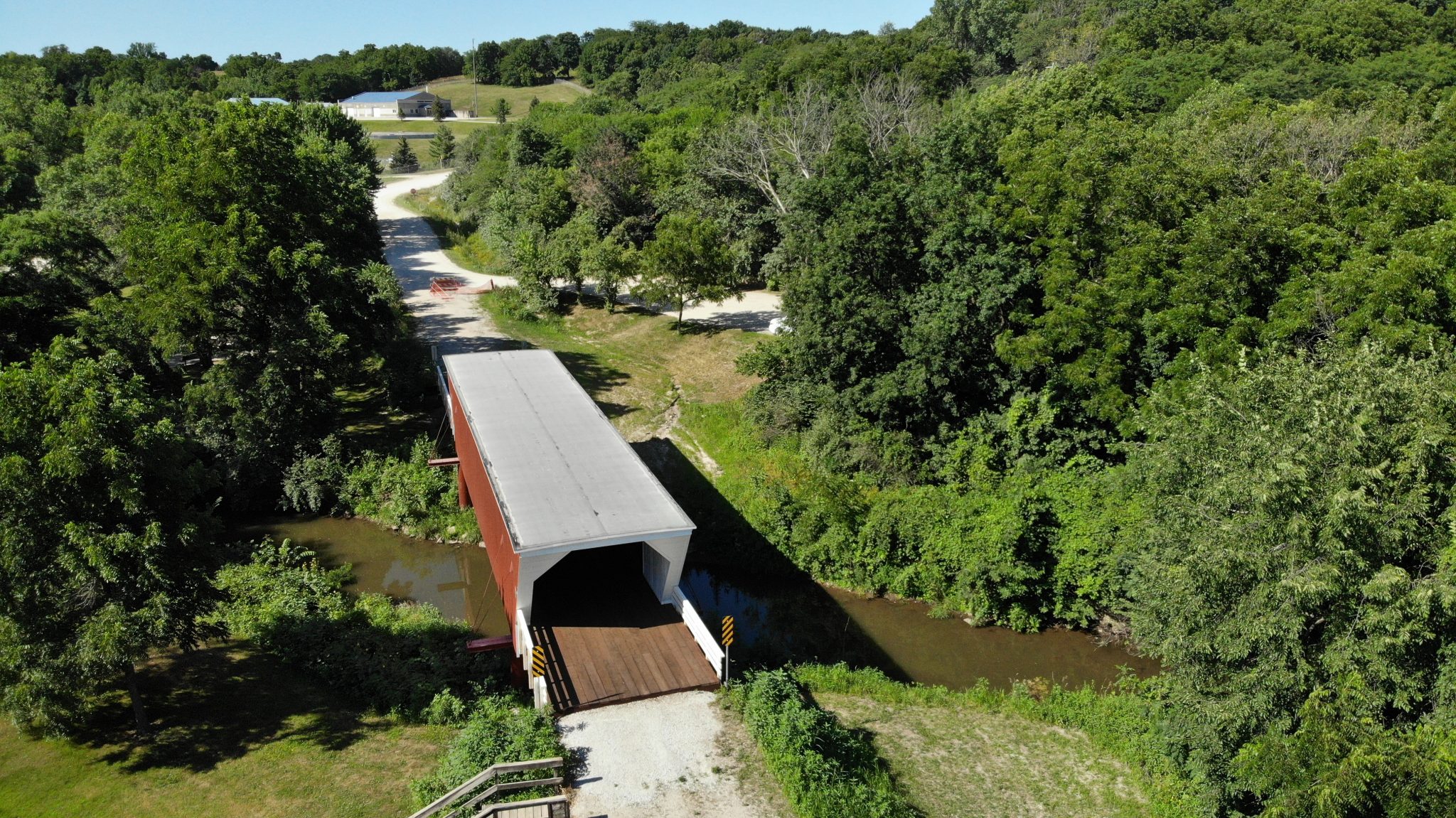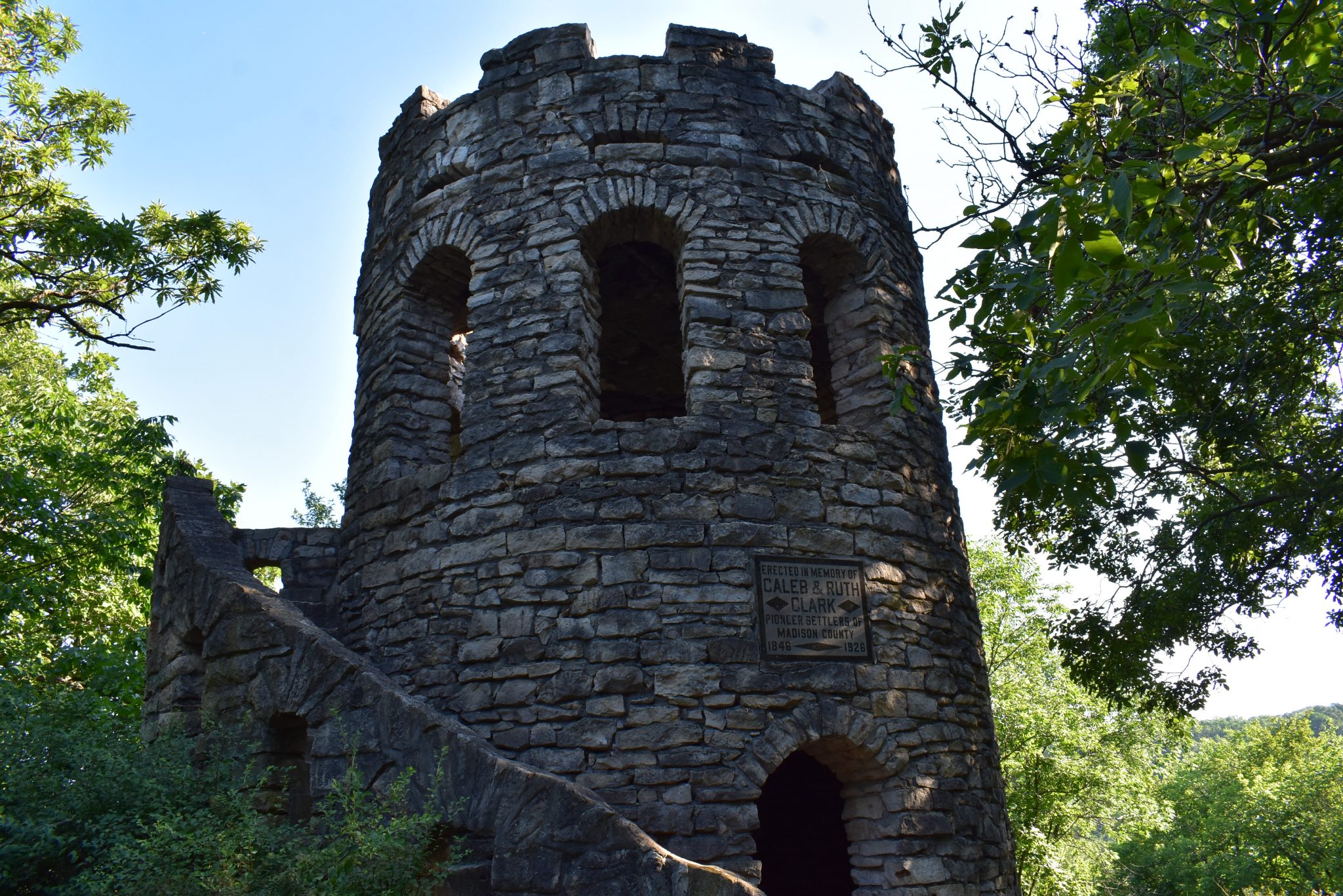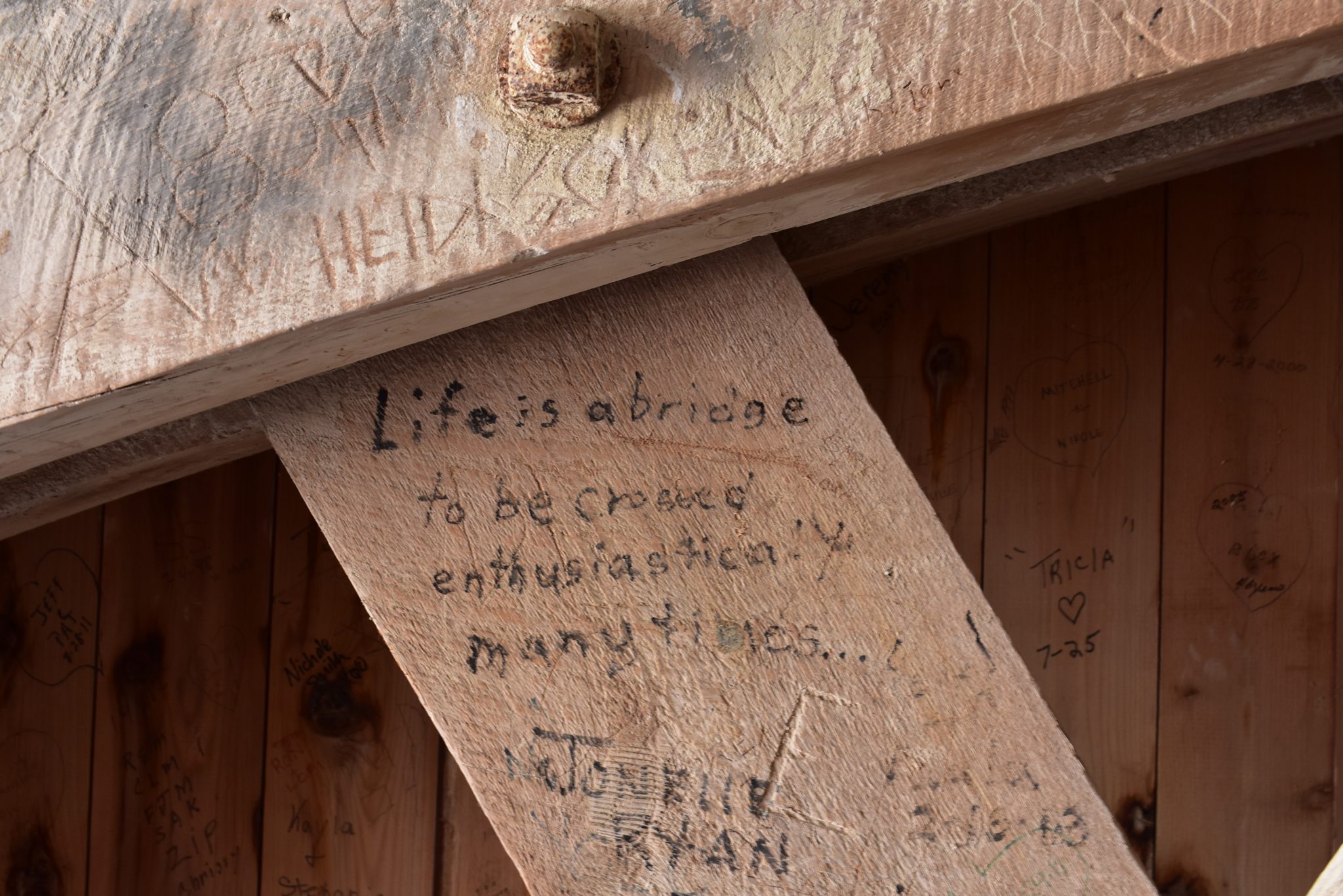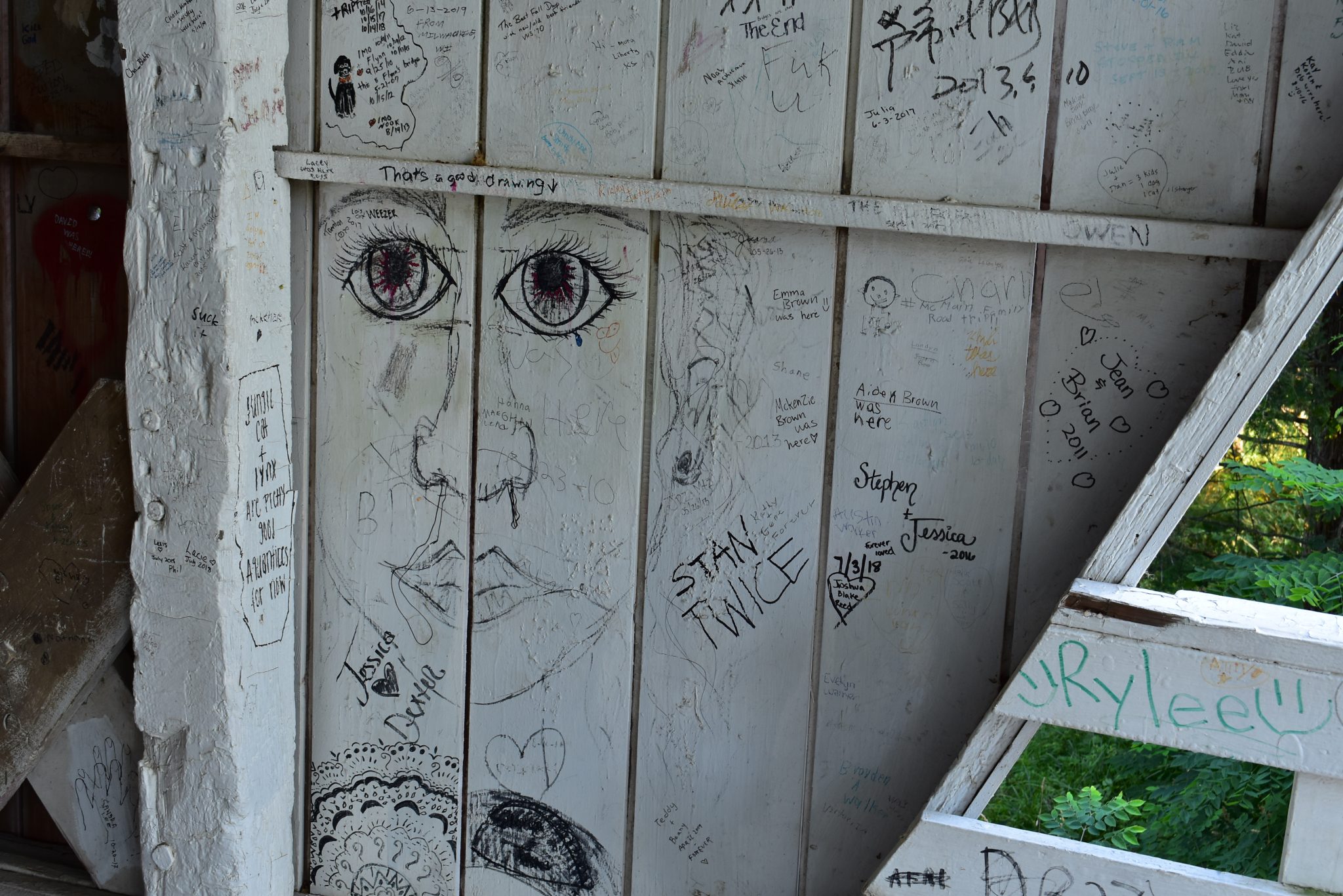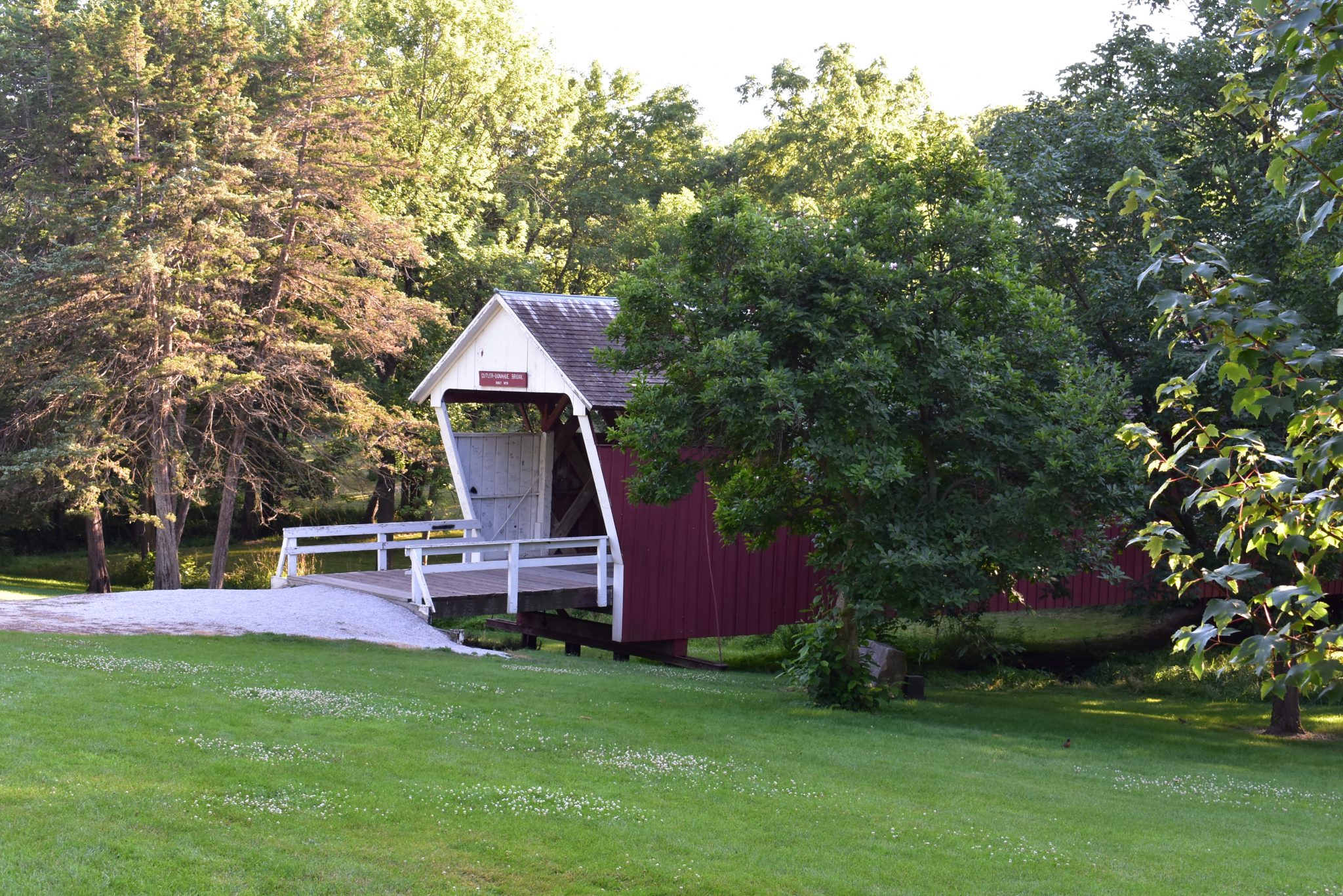 ---
"Take the Right Turn"
Senior Member
Join Date: Aug 2015
Location: Stafford, VA
Posts: 3,083
Bridges of Madison County
---
Great photos. We stayed with our RV at the city park where that tower is located. Nice 2 miles walk.


Sent from my iPhone using Tapatalk
---
Steve
2015 Goldwing NAV/ABS
IDMWT #81
Fredericksburg, Virginia
Senior Member
Join Date: Dec 2009
Location: Meltonville, Mississippi
Posts: 13,663
Thanks for sharing. I enjoy visiting old covered bridges. It often takes you down roads you wouldn't otherwise travel. My bike has been down a number of gravel roads to see them also.

This one is the Roann Covered Bridge (1877) in Wabash County, Indiana.
---
Mark
It matters not how good you are if an angel pees on the flintlock of your musket.
Old German Military saying.
2010 Honda GL1800
GWOF IB Hat #1 with WARWGN
IDMWT #86
Posting Rules

You may post new threads

You may post replies

You may not post attachments

You may not edit your posts

---

HTML code is Off

---